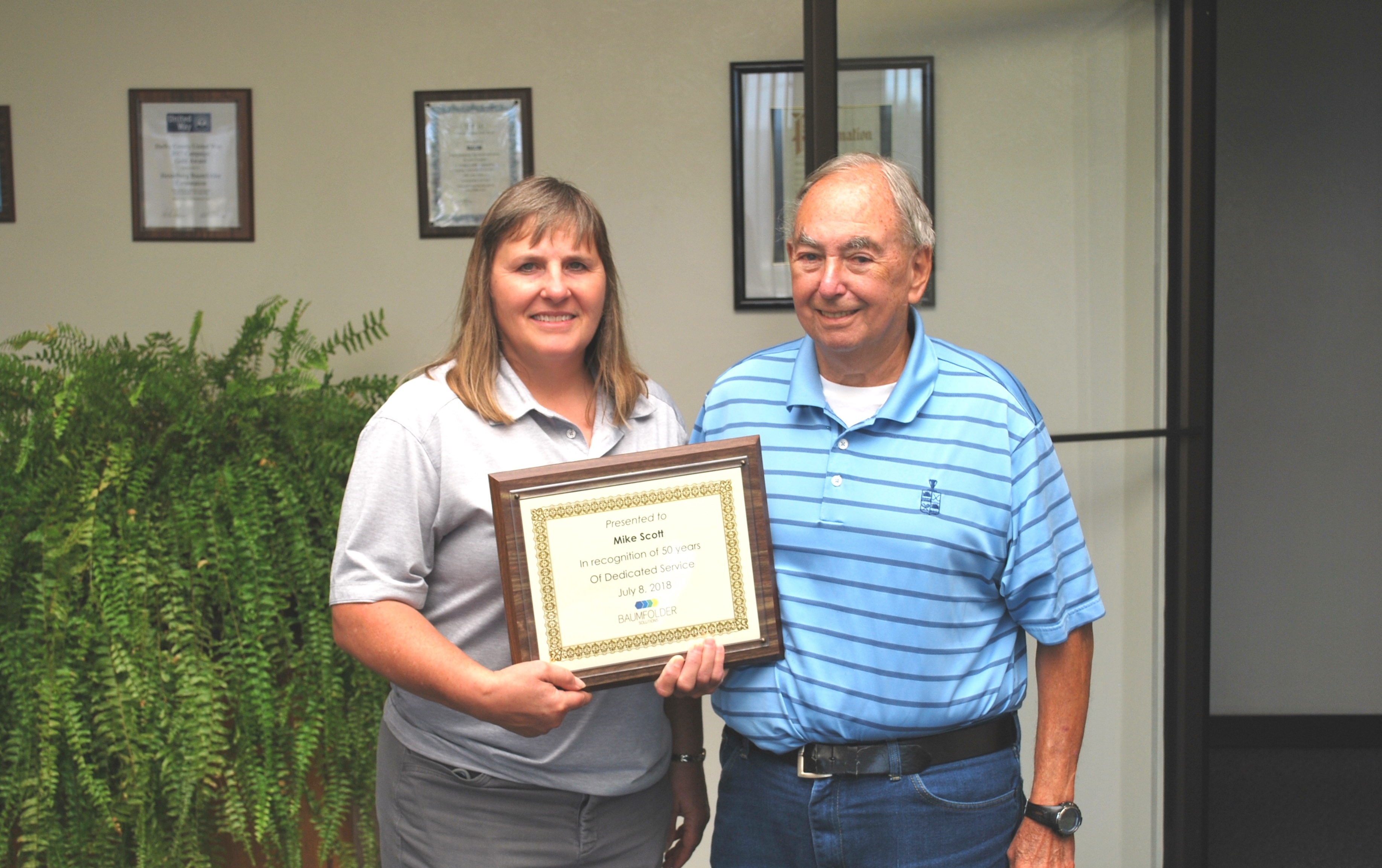 Please join with us in congratulating Mike Scott who has been a dedicated employee with us for over 50 years.
Mike started at Baumfolder in 1968 as an electrical technician. He has taken on many roles since then. Currently Mike works part time in our Parts department. He enjoys helping our parts customers with ordering the right parts for their machines. Since Mike if familiar with the products we have manufactured and sold over the past 50 years, he is big asset when helping our customers.
Your dedication and commitment to Baumfolder is truly inspiring.