For over 100 years Baumfolder has been providing the latest and greatest in folding, feeding,cutting, drilling and stacking technology.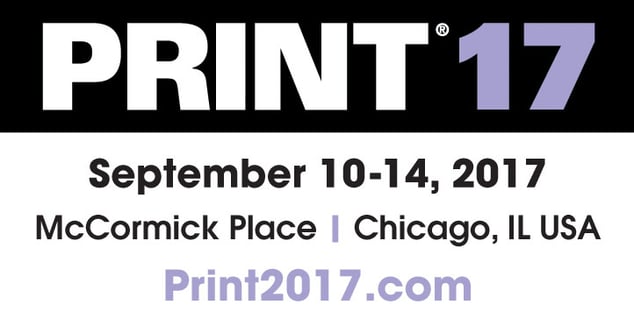 Come visit us at Print 2017 booth 1568. Baumfolder's booth will provide a customer meeting place to speak with equipment specialist, to help answer any questions you may have.
Stop by our booth and get all the information and help needed to select the best Baum-folder for your application.
Baumfolder continues to provide the best post press equipment in the world. Baumfolder will also be providing information on our latest solutions in the order fulfillment and E-commerce industry.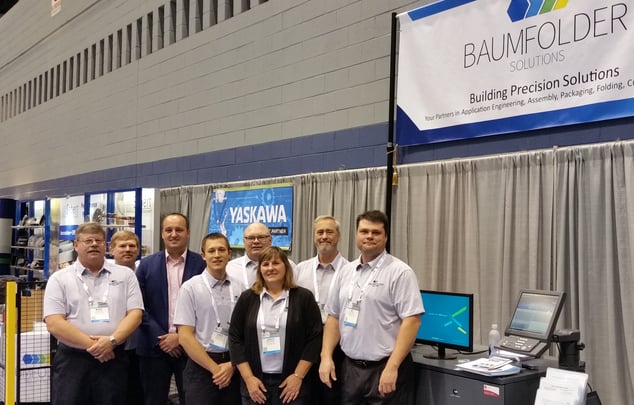 Visit our Partners to see the following Solutions:
GMS= Booth 1653 Offers the latest in hot glue systems and cold glue systems that feature a wide range of controllers, applicator valves, and accessories. They will be showcasing the Baumfolder 1620 floor model folder equipped with GMS specialized gluing system.
This folder gluing solution is a great resource and option to add to your floor model folder. A good percentage of mailing, billing, and marketing material unitize glue systems. Both Baumfolder 20" PFF and CFF systems can be fitted with multiple accessories, and tooling to allow for inline gluing applications. In most cases cold glue is used, however hot melt glue is available.
There are many different factors at play when gluing inline, please make sure you speak to a Baumfolder representative at the show to review your application, and to help understand all the parts/accessories you will need to get the product you need.

Kirk-Rudy - Booth 1648. Kirk-Rudy is an industry leader in: ink jet printing, labeling, RFID and vision systems. The BAUM Receding Stacker is the perfect end of line solution for your finished printed product. This system pairs great with digital printers. Also being showcased in the Kirk Rudy booth is the Baumfolder IPF ( independent pile feeder). This feeder is perfect for loading up a stack of material pressing the start button and letting feed your digital printer, UV coater, laminator, etc.. Both the receding stacker and the independent pile feeder can handle material up to 20.5" x 30" down to 5"x8" and has a pile stack height of 25".
While at the show please take a moment to stop by the Baumfolder booth as well as our partner booths!